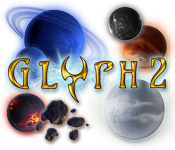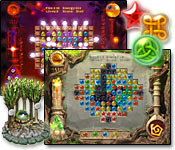 One Day Ahead of Schedule:
Hi Everyone!
As you may now know, I have been one of the very few lucky people to be allowed a peek at Sandlot Games's new Hidden Object Adventure, KUROS. Here are more screens from the preview. Today, we highlight the Ancient Barrow, where you get your first taste of drawing glyphs.
Although SandLot Games says Kuros is related to their (also beautifully illustrated)
Glyph 2
games only in name, drawing glyphs is just one of the ways that Kuros seems to be set in that world.
(Stay tuned to this Blog all this week for more screenshots and gorgeous art from KUROS!)
Help Katya restore balance to Kuros™ in this hidden object adventure by
SandLot Games
!
When Katya, a young explorer with no memory of her past, awakens on Kuros™, she finds a mysterious alien world teetering on the brink of destruction. Determined to piece together her forgotten life, she sets out to explore her strange surroundings.
With the guidance of six unique allies, help Katya explore five elemental realms – Wood, Fire, Water, Metal, and Aether – and heal the mysterious and damaged glyphstones that govern the landscape. Collect quest-related hidden objects, construct useful items and unique power-ups, and solve mind-bending puzzles to repair the stones and restore balance to this mystical world.
Kuros, a hidden object adventure with stunning visuals and addictive gameplay, unfolds over 25 unique locations in 5 magical element-themed realms. With more than 100 useful hidden objects and over 30 mind-bending mini-game puzzles, discover the mysteries of Kuros today!
·Over 25 unique locations in 5 magical realms
·Over 30 mini-game puzzles
·More than 100 hidden objects to be uncovered
·6 unique allies providing guidance in your quest